As the warm weather rolls around, so does Denver's highly anticipated farmer's market season. After a long winter, the arrival of fresh produce and handmade goods at the local farmers market is something many residents eagerly await. Not only does shopping at farmer's markets provide an opportunity to support local businesses, but it also offers numerous benefits to both the consumer and the environment. 
You get to enjoy a variety of fresh fruits and vegetables, and you can inquire about the farm where the produced goods are located in Denver.
In Denver, some farmer's markets are open year-round, with various farm produce, but to get a feel of fresh produce, the best quality and variety of food products to sample from is during the summer months, late spring, and early fall.   
Why Should You Shop at Your Local Farmers Market?
First and foremost, shopping at your local farmer's market ensures you get the freshest and highest quality farm produce available. Unlike supermarkets, which often import fruits and vegetables from other states or countries, the products sold at farmer's markets are grown and harvested locally. This means that the produce is picked at peak ripeness and is likely to be much more flavorful and nutrient-dense than what you would find at the grocery store.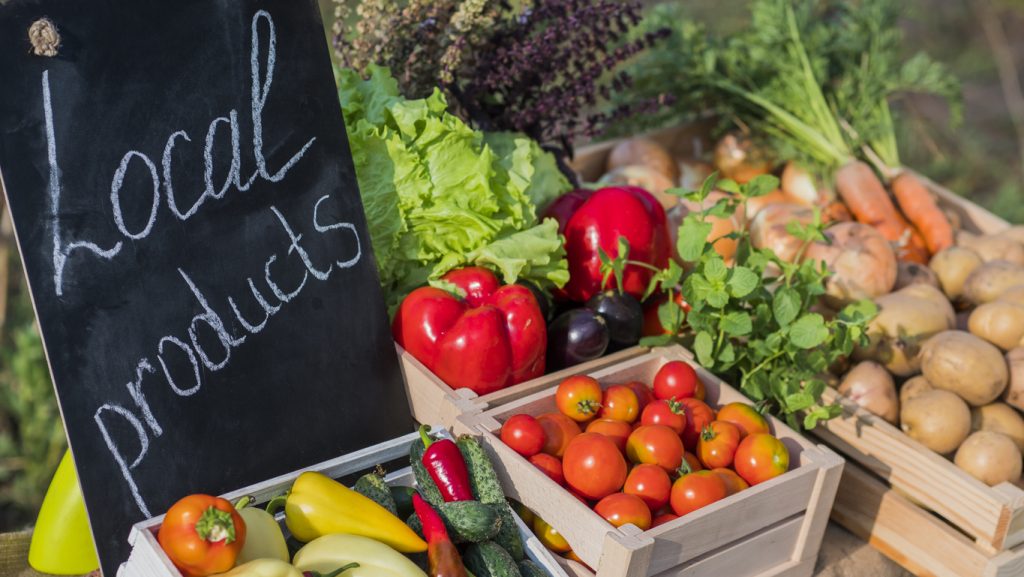 In addition to the superior taste and nutrition of locally sourced produce, shopping at farmer's markets also supports the local economy. Small-scale farmers and artisans rely on farmer's markets as a source of income, and the money spent at these markets stays within the community rather than going to large corporations. By supporting these businesses, you are helping to create a more sustainable and resilient local food system.
Furthermore, shopping at farmer's markets is an environmentally conscious choice. The products sold at these markets have a much smaller carbon footprint than those found at supermarkets. They do not need to be transported long distances or stored in refrigerated warehouses. Additionally, many farmers at local markets use sustainable farming practices that prioritize soil health and reduce the use of harmful pesticides and herbicides.
Opening & Re-Occurring Dates of When the Markets Are + Where the Local Denver Markets Are Located.
Denver is home to various farmer's markets, each with its unique character and offerings. Some markets, such as the Cherry Creek Farmers Market and the South Pearl Street Farmers Market, have been around for decades and are beloved by locals. Others, like the Denver Union Station Farmers Market and the Stapleton Farmers Market, are newer additions to the scene but have quickly gained popularity. 
Here are some markets to try out in Denver:
The Cherry Creek Farmers Market: This market offers a blend of the best farm produce of the Colorado farmers and local gourmet food vendors. It takes place on Saturdays from May 6 through Nov. 4, from 9:00 am to 2:00 pm, while on 

Wednesdays, Jun. 14

 – Aug. 16, 9 am – 1 pm. The market is at Cherry 1st Ave. and University Blvd., Denver.
South Pearl Street Farmers Market: This market is another favorite among Denver residents. It is located in the heart of the historic South Pearl Street neighborhood between Florida Ave and Iowa Ave on the 1500 block of Old South Pearl Street. The market takes place from May 7 – Nov. 12, 9 am–1 pm. The market features over 100 vendors and offers various farm produce, including organic produce, gourmet cheeses, and the fresh juicy pitches of Colorado.
Union Station Farmers Market: this is a newer addition to the scene but has quickly become a popular destination for tourists and locals. This market takes place on Saturdays from Jun. 5 through Oct. 23, from 9:00 am to 1:00 pm. It is located in the bustling Union Station neighborhood. The market features a variety of vendors selling fresh produce, flowers, and prepared foods.
The Stapleton Farmers Market: This newer market has gained a loyal following in recent years. This market occurs on Sundays from Jun. 16 through Oct. 13, from 8:30 am to 12:30 pm. Located in the Stapleton neighborhood, the market offers a wide range of products, including fresh produce, meats, and baked goods.

corn

The Central Park Farmers Market: Located at Green E. 29th Ave. and Roslyn St., offers a wide range of fresh produce like corn, fruits, and vegetables. It is open for business from June to October.
The Evergreen Farmers Market:  This market hosts a variety of vendors who sell fresh local and seasonal farm produce. It occurs at the Church of the Cross – 28253 Meadow Drive, Evergreen, and is open for business from Tuesdays, June 13 – September 26, 10 am–2 pm.
City Park Farmers Market: This market features over 60 vendors selling Colorado's finest and freshest locally made products like dairy, baked foodstuffs, drinks, sauces, and fast foods. It is located in East High School Esplanade and opens for business from May 13  to Oct. 28th from 8 am to 1 pm on Saturdays.
University Hills Farmers Market: this is a great market if you're looking for fresh farm produce and animal products such as milk and honey. Roasted coffee and pasta can also be found here. They offer free parking, giving you enough time to browse the marketplace. They are located at 2500 S. Colorado Blvd., Denver, and are open for business on Saturdays, from May 13 to October 28, 9 am–1 pm.
Get Out and Shop Locally and Sustainably at Your Farmers Market. Don't Forget Your Reusable, Tote Bag!
Be inspired, buy local, and support the community by shopping at the Farmers' Market! Not only is it usually the healthier option, but it's also more sustainable! Plus, you get to interact with the local community and make connections along the way.  And you have to admit, farmer's market season is a great opportunity to fill your pantry with locally grown food. You can plan your day accordingly by checking the nearest farmers market close to you by visiting the Colorado Farmers Market Association for more information.